11 jul 13:23

News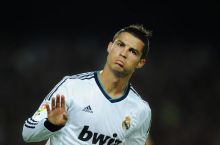 Readers tip Cristiano Ronaldo as European MVP
MARCA.com users have given Cristiano Ronaldo the nod as the best player in Europe in the 2012-13 season.
Last season's top scorer in the Champions League, with 12 goals, CR7 picked up a stunning 54% (12,544) of the votes in the MARCA.com poll, putting him streets ahead of the other names on UEFA's 10-man shortlist.
Leo Messi was the runner-up in the survey, with 23% (5,235 votes), having been hampered by injuries in Europe last season, failing to make it onto the pitch at all for the semi-final return leg against Bayern at the Camp Nou. The Argentine whizz wasn't the same after sustaining a hamstring strain during the quarter-final clash with Paris Saint-Germain and was forced to sit out the latter stages of the season.
Third up was Robert Lewandowski, who plundered 10% of the votes (2,266). The Borussia Dortmund striker positively pole-axed Real Madrid during the semi-final first leg in Germany, grabbing four goals, and ended up as the Champions League's second top marksman, behind only CR7.
None of the seven remaining nominees - Robben, Ribéry, Bale, Ibrahimovic, Müller, Schweinsteiger and Van Persie - came close to challenging the top trio in the poll.
< show latest news