04 aug 14:02

News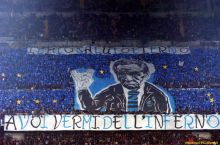 Inter poised for €300 million investment
The Nerazzurri are locked in negotiations with a wealthy investor as they bid to tap into new revenue streams and compete with Europe's biggest spenders
Massimo Moratti is set to sell a 70 percent stake in Inter to Indonesian business magnate Erick Thohir for a reported €300 million.
The Nerazzurri president has been locked in talks as the club looks to tap into new revenue streams and compete with the financial might of some of Europe's most powerful sides.
The development comes in spite of former president Ernesto Pellegrini's warning that 'the Indonesian is only interested in business', but Moratti is adamant the sale will open new markets to the San Siro outfit.
"I am acting in the interest of fans. Inter can then be managed in a new, modern way. This is not about the club's survival, but a matter of innovation," Moratti said to Gazzetta dello Sport.
"Inter have to make create a greater brand image across the world if it is to have a future that is as strong as its past. Nostalgia is behind us, and I am looking to the future."
< show latest news