27 aug 08:48

News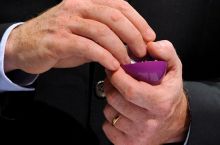 FIFA U-17 World Cup. Uzbekistan starts against Panama
On Monday 26 August 2013, the contenders for the FIFA U–17 World Cup UAE 2013 discovered the names of their group opponents in the preliminary draw, held in the Al-Saqr conference suite at Fairmont Bab El Bahr Hotel.
At first al the teams were divided into four pots for the draw, with the continental champions from Europe, Africa, South America, Asia, North and Central America and the Caribbean all seeded, and the host nation assigned the seeded position as team one in Group A. The teams were then drawn into six groups of four.
Uzbekistan will play against will meet Panama in his first game on October 18.
Asian champions Uzbekistan will play against Croatia, Morocco, Panama in Group C. Dilshod Nuraliev's team meets Panama in first game on October 18.
In Group A, the United Arab Emirates will meet Honduras, Brazil and Slovakia. The opening match at 17.00 local time on 17 October sees the Brazil and Slovakia face off at Mohammed Bin Zayed stadium in Abu Dhabi.
The 52-match FIFA U–17 World Cup UAE 2013 will be played between 17 October and 8 November in the six host cities of Abu Dhabi, Dubai, Ras Al Khaimah, Fujairah, Sharjah and Al Ain.
Group stage draw for the FIFA U–17 World Cup UAE 2013:
Group A (Abu Dhabi, Ras Al Khaimah): United Arab Emirates, Honduras, Brazil, Slovakia
Group B (Ras Al Khaimah, Abu Dhabi): Uruguay, New Zealand, Côte d'Ivoire, Italy
Group C (Fujairah, Sharjah): Croatia, Morocco, Panama, Uzbekistan
Group D (Sharjah, Fujairah): Tunisia, Venezuela, Russia, Japan
Group E (Dubai, Al Ain): Canada, Austria, Iran, Argentina
Group F (Al Ain, Dubai): Mexico, Nigeria, Iraq, Sweden
< show latest news