09 aug 10:51

News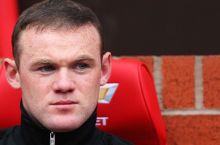 Chelsea prepare to make third bid for Manchester United's Wayne Rooney
José Mourinho is refusing to relent in his pursuit of Wayne Rooney. The Chelsea manager has already had two bids – the latest believed to be in the region of £25m – rejected by Manchester United for the unsettled forward, with David Moyes stressing the 27-year-old will not be sold.
"We are far away so we are not in England to know every detail but we are doing things in the correct way," Mourinho said after the Real match. "We made the bid and Manchester United have reacted. Let's see what happens. But we can't do more than we are doing now.
"We are doing things legally, making the official bid directly to the club, no interviews or comments or direct relations with the player, no contact, absolutely nothing. We are doing everything in an ethical way, so let's see if things change.
"There is no time limit. We have our squad of strikers. We have identified the player as one we would like to have with us. We have done it in an ethical way and we are going to do that until the last day. And we will see how it comes."
While Chelsea have fared well in the US with a number of promising youngsters such as Kevin De Bruyne, the Dutch midfielder Marco van Ginkel and André Schürrle all impressing, the need for a stellar striker remains Mourinho's number-one priority.
< show latest news